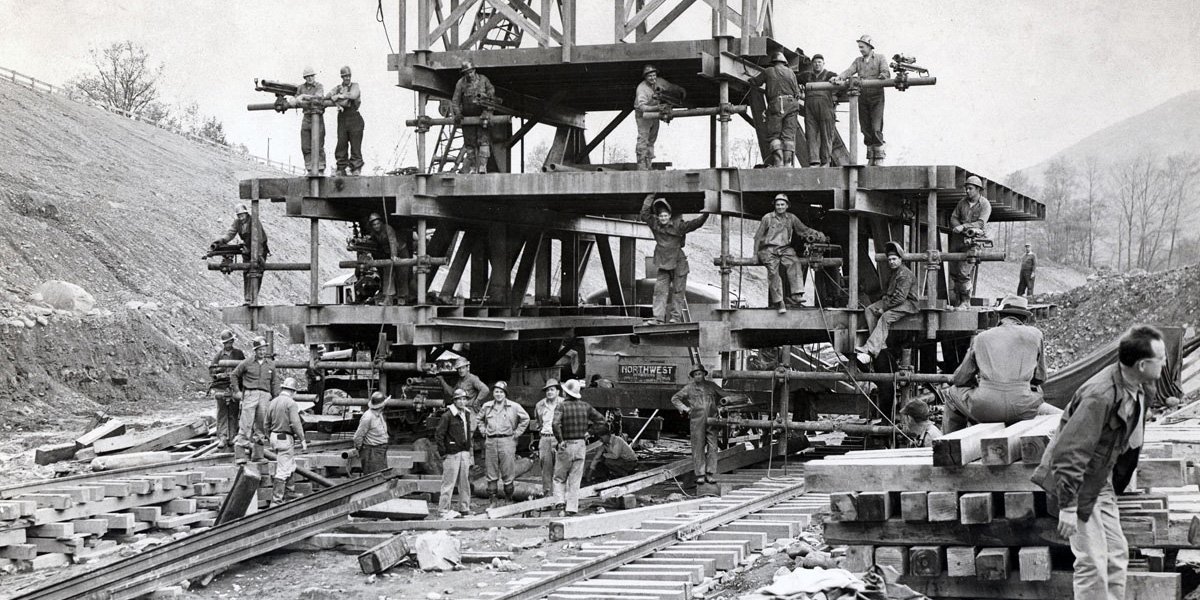 History
The sophistication of advanced estimating, scheduling, modeling, and project management systems available today belies a history of two determined immigrants who laid the groundwork of Tutor Perini Building Corp.  Albert G. Tutor and Bonfiglio Perini founded separate companies on opposite coasts that valued hard work and partnership, excelling in both civil and building construction.
Established in 1894, Perini evolved from a small, family-owned civil works contractor to one of the most diversified and successful publicly owned construction organizations in the world, specializing in large-scale, privately negotiated work.  The company followed opportunities south and west to Florida and California, and later, acquired highly regarded regional building contractors in Phoenix, Detroit, Fort Lauderdale and Philadelphia, enlarging its geographic footprint and versatility. Year after year, owners, architects, and industry peers regarded us as valued partners. "Building Relationships on Trust" became our guiding business principle, reflecting our culture and steadfast belief that projects are built through teamwork, mutual respect, and integrity.
In 2008, Perini and Tutor-Saliba (a long-standing joint venture partner on civil projects) merged, and although our name changed to Tutor Perini Building Corp., we continue to build upon the legacy of our long history.