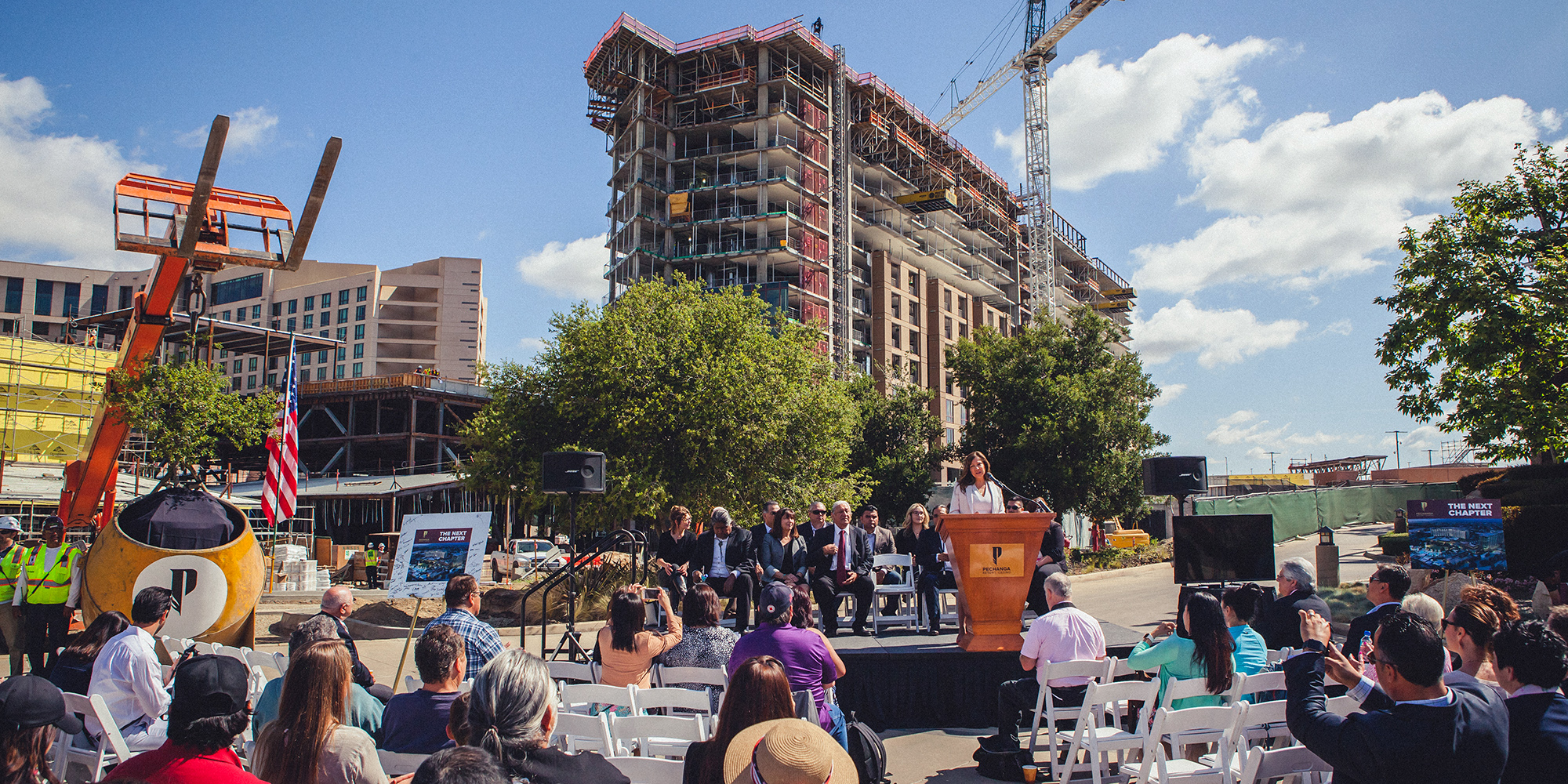 TERO
Having developed relationships with 24 Tribal communities over the past 25 years, Tutor Perini has an unwavering commitment to Native American cultures and traditions. We understand that all Tribes have their own unique Tribal Employee Rights Ordinance, and we believe that Tribal development initiatives present unique opportunities to promote economic diversification and broaden the range of services to Tribal members. We understand the need to balance economic development opportunities with sensitivity and respect toward history and culture.
Tutor Perini has proactively participated in many different Tribal programs that encourage and support opportunities for their individual members as well as Native American-owned businesses. Matching interests, existing skill sets and personalities to the many different career opportunities available within our industry helps drive the success of the project. We seek to work alongside the Tribal representatives to identify and communicate the job/staff positions, outline the basic requirements, and ultimately to select the individuals for the jobs.
Tutor Perini is fully supportive of mentoring positions to provide learning and growth opportunities for Tribal members to prepare them for careers within or outside immediate Tribal interests. These opportunities can span the full spectrum of the construction/construction administration profession including project management, field supervision, project engineering, coordination, purchasing, accounting, insurance, safety, document management, etc. Tutor Perini includes the requirement for participation in this effort with each bid package so that all selected subcontractors can plan for and incorporate additional opportunities.
About