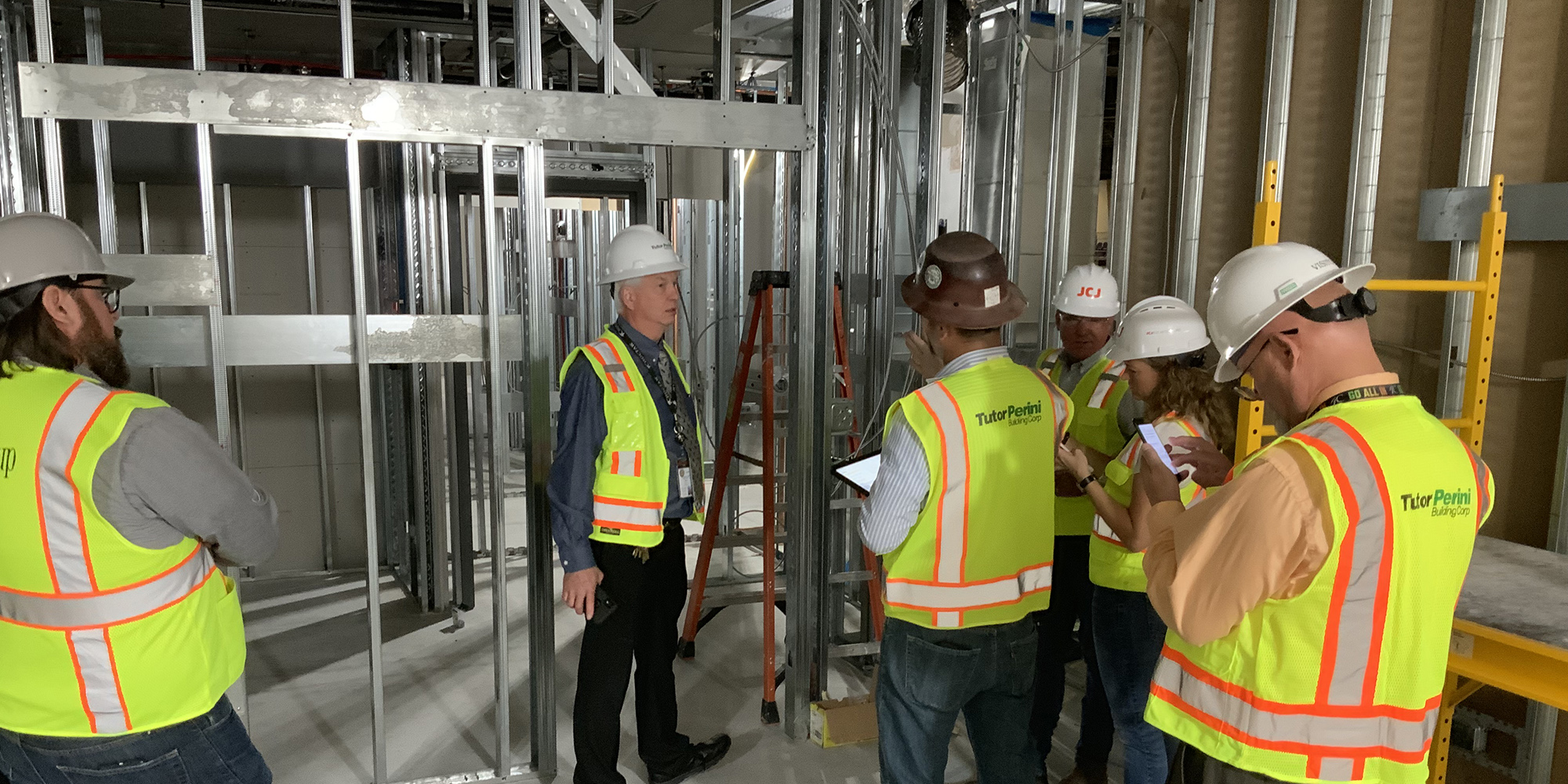 Delivery Methods
Choosing the right delivery method for your project is an art and a science. It is not just about the contract. It is about the right talent, resources and processes — highly integrated and tailored for a project's specific needs. At Tutor Perini, we work with clients to explore every option and select the delivery method that best positions each project for success.
General Construction
The general contractor and the design team are individually accountable with this traditional method. Often based on low bid, this method can result in aggressive pricing, though the linear process might mean a longer timeline. With this approach, it is essential to choose a CM that knows exactly what to do and how to do it. We are builders — and have been for more than a century. We understand the intricacies of developing a complex, multi-phased project schedule. By pairing decades of experience with today's best practices, we eliminate obstacles that hinder project success.
Construction Management
With this method, the construction manager (CM) is engaged very early on, working with the architects and engineers to develop the project parameters. The CM either works as an advisor (CM-Advisor) or commits to deliver the project within a set timeline and budget (CM-At-Risk). Tutor Perini's familiarity and expertise with every aspect of the construction process is a huge advantage with this method. From site selection to bid packages to phasing, we orchestrate all the elements that must successfully converge to deliver a quality project, on time and on schedule.
Program Management 
At Tutor Perini, client success is always our primary focus. The program management delivery method is an excellent example of this core value in action. With this approach, our people serve as an extension of the client's team. The construction manager is contracted as an owner's representative, charged with executing the project from a client's perspective. We are there from planning and design to construction and closeout, keeping your project on track and anticipating issues before they emerge as problems. 
Design-Build
The Design-Build method of contracting has become an alternative to the traditional method of awarding separate contracts for design and construction. The client and its chosen Design-Build contractor enter into a single contract wherein the contractor undertakes the single point of responsibility for the design and construction of the project in conformance with the client's basic requirements. The contractual responsibility to the client for full performance on all phases of the project is vested in one entity -- the Design-Build contractor. On complex, fast-moving efforts, a client benefits from consolidated control, accelerated schedules, early knowledge of total cost and ultimately reduced risk.  The most frequently used method of contracting in Design-Build situations is the Guaranteed Maximum Price format.
Design-Assist
The Design-Assist method of contracting is very similar to, and provides the same benefits as, Design-Build, with the primary difference being who holds the contract for design. The client would hold a separate contract for both design and construction.
Public/Private Partnership
A public-private partnership (P3) is used to finance, build and operate large capital construction projects. Focused on the principles of shared risk and guaranteed performance, this method often results in long-term partnerships between the private and public sectors. A construction management partner that understands the big picture — and how to manage risk — is a major asset. Because Tutor Perini's expertise is complicated projects, we know how to capitalize on this approach to deliver high value for the investment.
Services