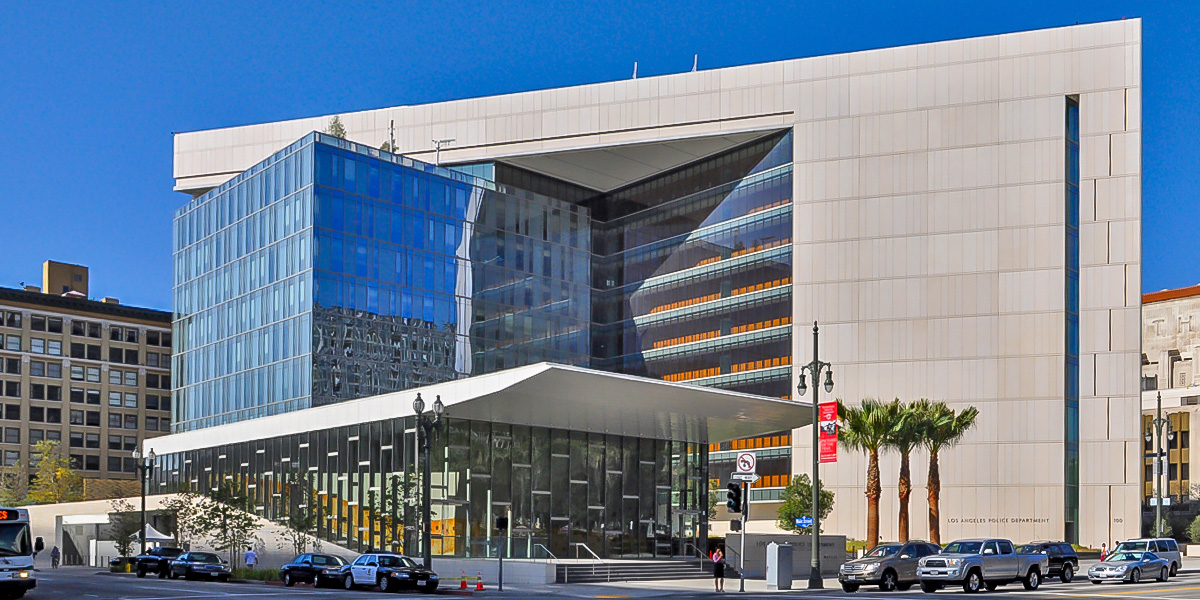 LAPD Administration Building
Los Angeles Police Department
Project Details
ROLE
General Contractor
CONTRACT AMOUNT
$245 Million
OWNER
City of Los Angeles, Department of Public Works
LOCATION
Los Angeles, CA
ARCHITECT
AECOM
SIZE
500,000 Square Feet
COMPLETION
2009
Project Description
The new 500,000-square-foot Police Administration Building is located across the street from City Hall in downtown Los Angeles and includes below-grade parking for 350 cars. This project was one of the largest construction endeavors the City of Los Angeles had undertaken in over a decade.
The building has areas dedicated to police administration and investigative operations and features large assembly areas including a Police Commission hearing room, conference center, state-of-the-art Compstat Command Center, a 200-seat cafe and a 400-seat auditorium located outside the building footprint on Main Street to stimulate the street level and serve building occupants as well as serve the general public. Integrated into the design are generous public spaces, civic plazas, and lush gardens to promote a sense of openness and community between the LAPD and surrounding neighborhoods.
This 11-story building consists of a structural steel tower with two levels of underground parking. The façade is a combination of curtain wall system and precast concrete panels.
Responding to the City of Los Angeles' goal of sustainable building practices, several green building elements were incorporated into the new LAPD Administration Building. A LEED Certified rating from the U.S. Green Building Council was targeted. The project ultimately achieved LEED Gold.