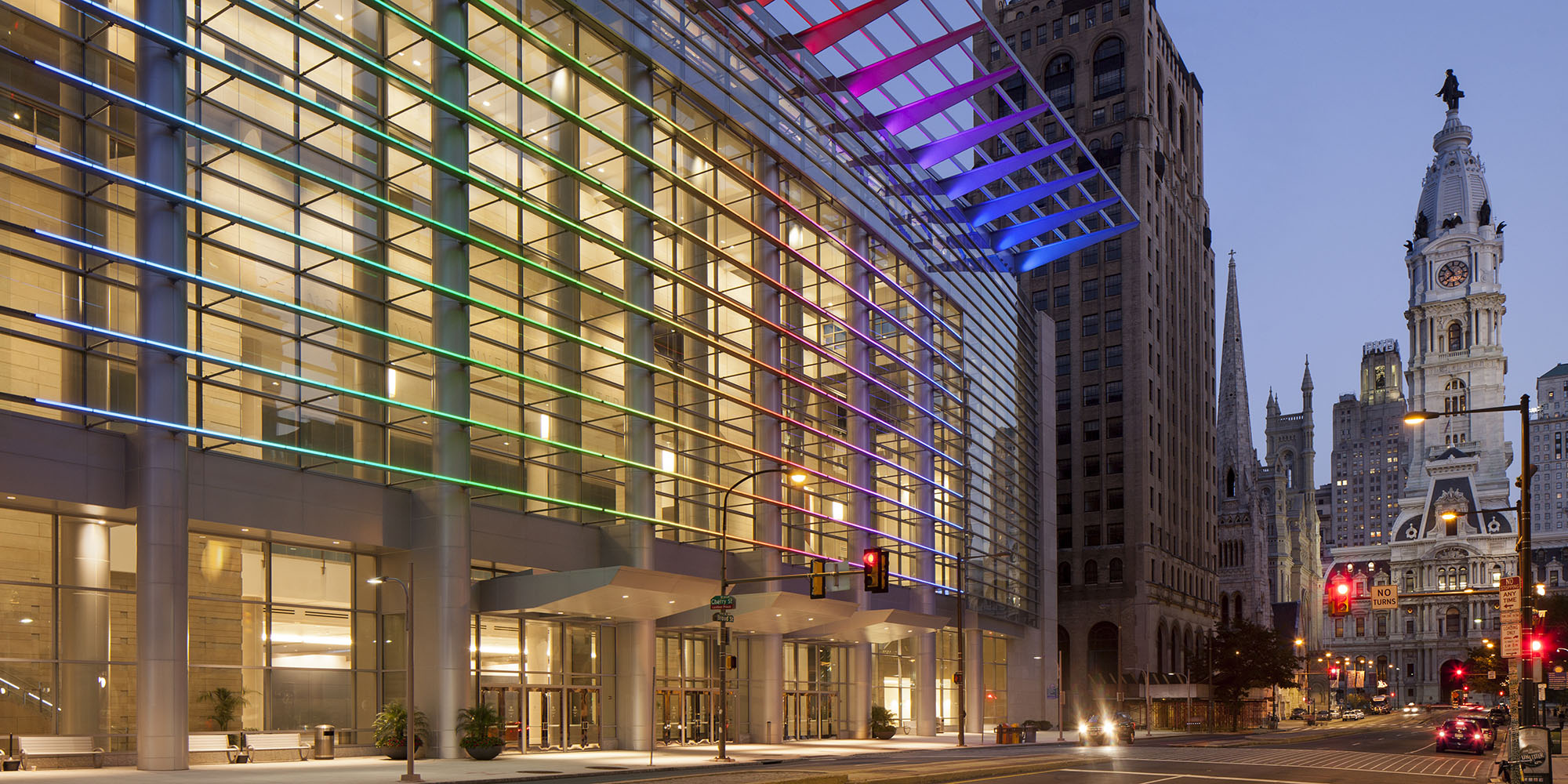 Pennsylvania Convention Center Expansion
Contracts 1 and 2
Project Details
ROLE
General Contractor
CONTRACT AMOUNT
$485 Million
OWNER
Pennsylvania Convention Center Authority
LOCATION
Philadelphia, PA
ARCHITECT
tvsdesign
Vitetta Group
SIZE
1 Million Square Feet
COMPLETION
2011
Project Description
The expansion of the existing Convention Center featured 29 new meeting rooms and added nearly one million square feet of sellable space. The new 56,000-square-foot ballroom is the largest convention center ballroom on the East Coast. There are 260,000 square feet of new exhibition space and 63,000 square feet of additional meeting space, accommodating 6,000 people.
Contract 1 consisted of 265 caisson foundations and grade beam foundations, concrete slabs, structural concrete superstructure totaling over 55,000 cubic yards, and nearly 12,000 tons of structural steel framing. Caissons ranging in diameter from three feet to nine feet, with an average depth of 50 feet, were installed for this project. Also included were demolition of the west wall of the existing facility and new sewer and stormwater work.
Contract 2 consisted of selective demolition, architectural pre-cast concrete, brick, masonry, stone, curtain wall, metal panels and roofing. Exterior work included replacing curbs, sidewalks, street surfaces and landscaping. Interior construction included masonry, metal framing, gypsum wall board, stone, operable partition systems, vertical transportation and finishes. The systems provided included fire protection, plumbing, mechanical, electrical, telecommunications, data and fire alarm.
Photo Credits: Greg Benson Photography